← home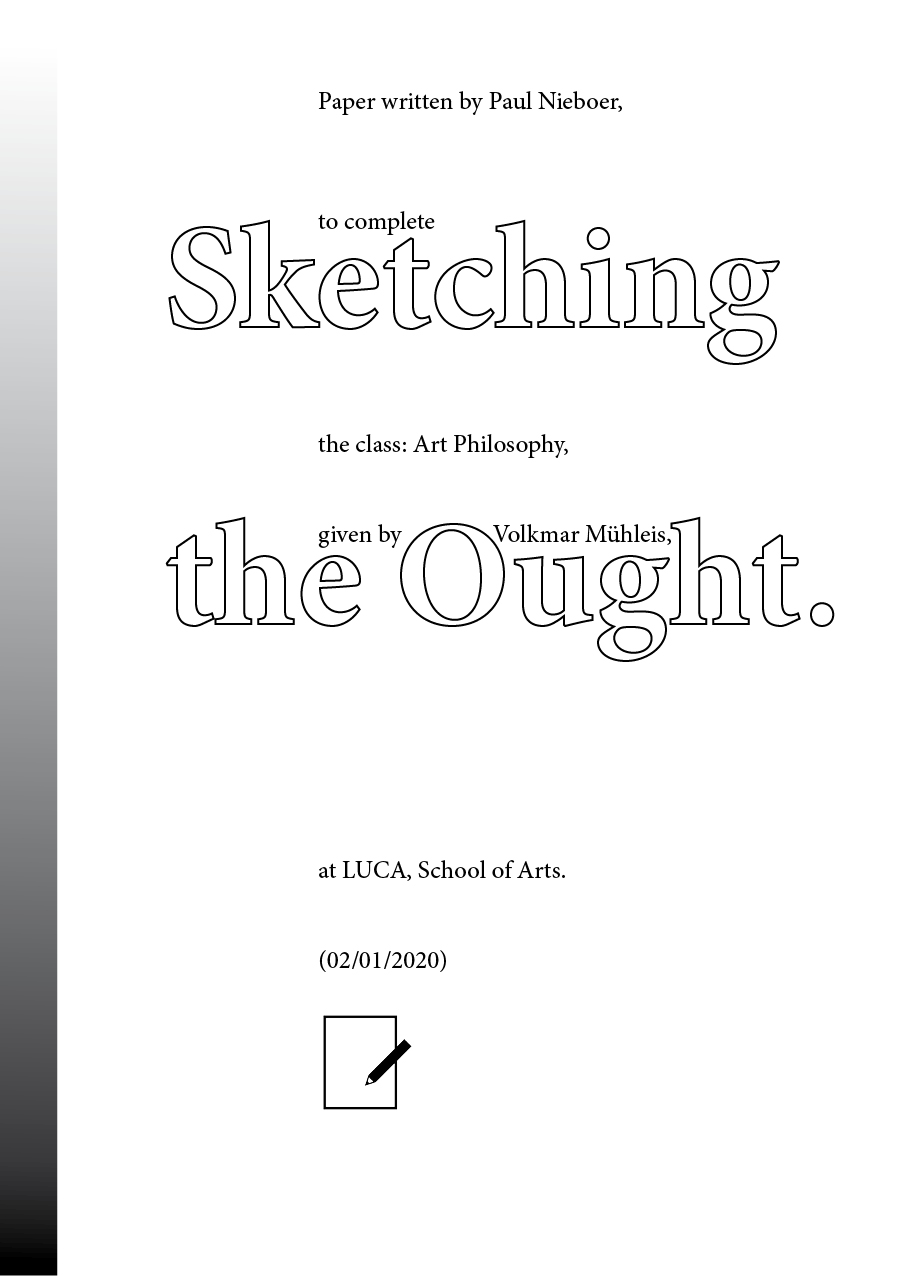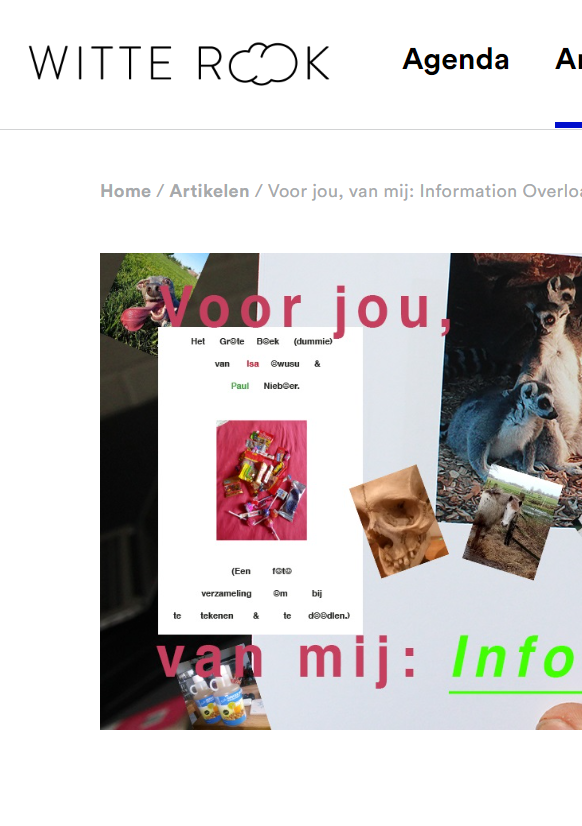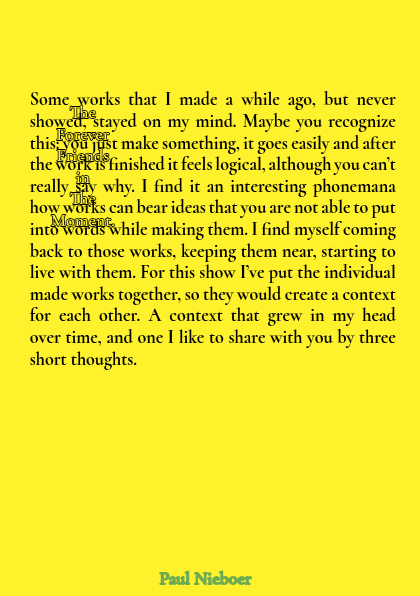 Texts and publications.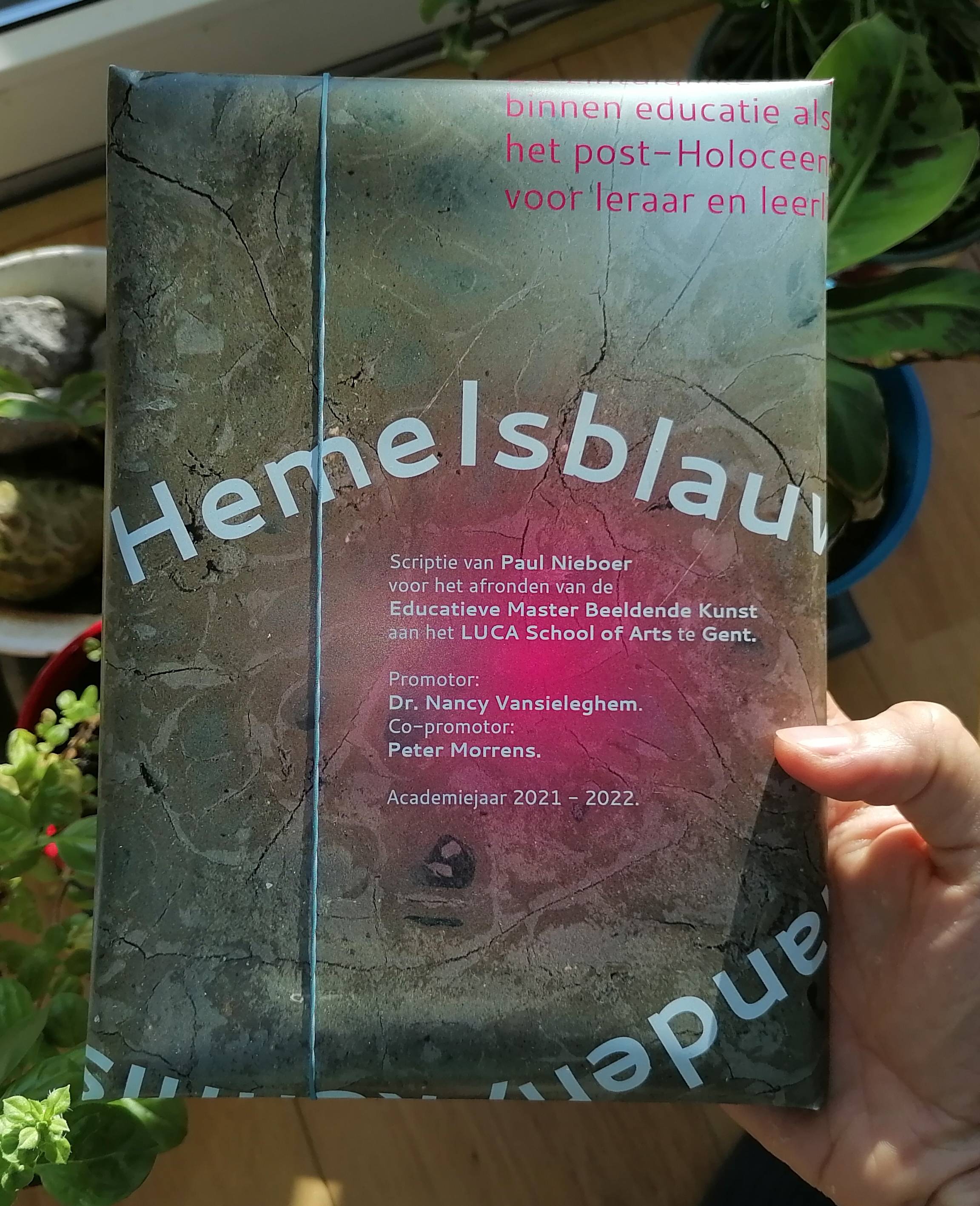 Hemelsblauw in je handen, kennis van rupsen en de ontsnapte modder - De zintuigelijke ervaring binnen educatie als ethos in het post-Holoceen voor leraar en leerling.

Scriptie ter afronding van de Educatieve Master Beeldende Kunst aan het LUCA School of Arts te Gent.

Formaat A5, 100 pagina´s.
2022.
Sketching the Ought.

An attempt to render the idea of the sketch within Chinese Literati painting into the Western context, throught the Ought as defined by Georg Simmel.

Size A5, 12 pages.
2020.
more...
more...
The Forever Friends in The Moment.

Three texts to accompany a exhibition that celebrates my friendships with Gerrit, Jan, Willem en Johan.

Size A5, 16 pages.
2018.
more...
Rules as exnovation to streamline my art practice.

From the reality of a messy studio, a search for rules to make sense of it all.

A4 pdf, 22 pages.
2021.
Click icon to download pdf.
Voor jou, van mij: Information Overload.

Een artikel geschreven voor online platform Witte Rook naar aanleiding van de 10de verjaardag van mijn nichtje die toen een mobiele telefoon kreeg, en foto´s met mij begon te delen.

Leesduur ong. 10 min.
2020.
more...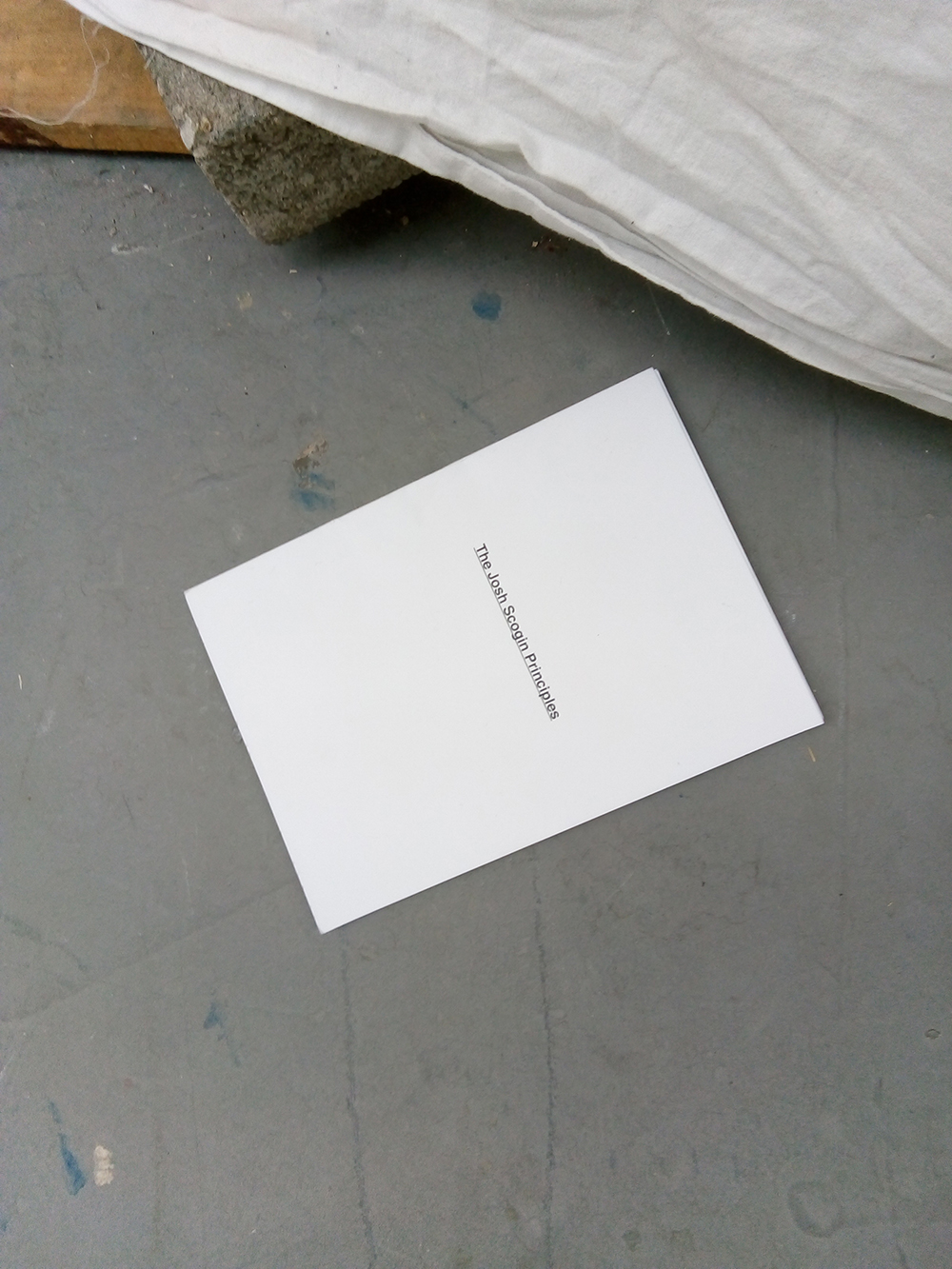 The Josh Scogin Principles.

A YouTube-recording of one of my favorite bands lead to some ideas about my own practice.

Size:A5, 13 pages.
2017.
more...
← home